At our farm, we offer riding courses once a week during autumn and spring, weekend classes, riding camps, and single riding lessons. Our riding school is authorized by the Swedish Icelandic Horse Association. We who teach are Kerstin (riding teacher 1) and Jenny sometimes. Kerstin can also travel to you who have your own horse to hold lessons. The riding lessons in Puoltsa are in an outdoor arena and we have about 15 horses in the riding school. We also have accommodation at the farm. You can borrow riding helmets by us. Notification by telephone or e-mail.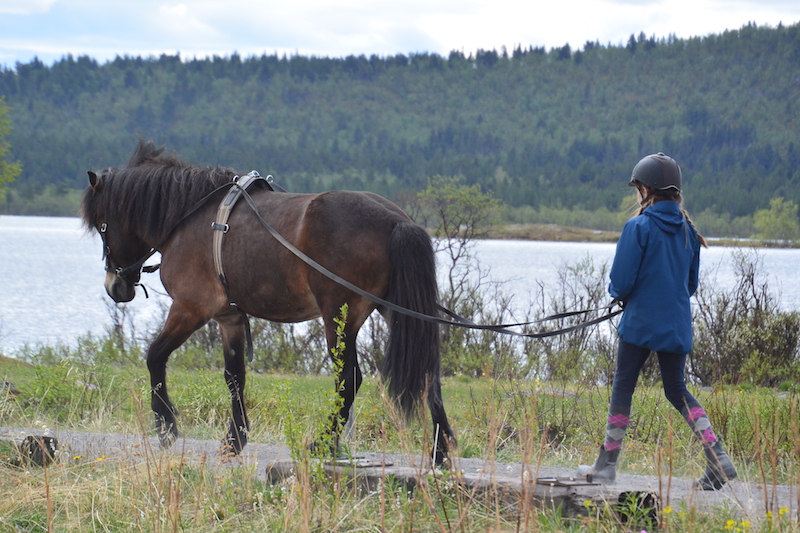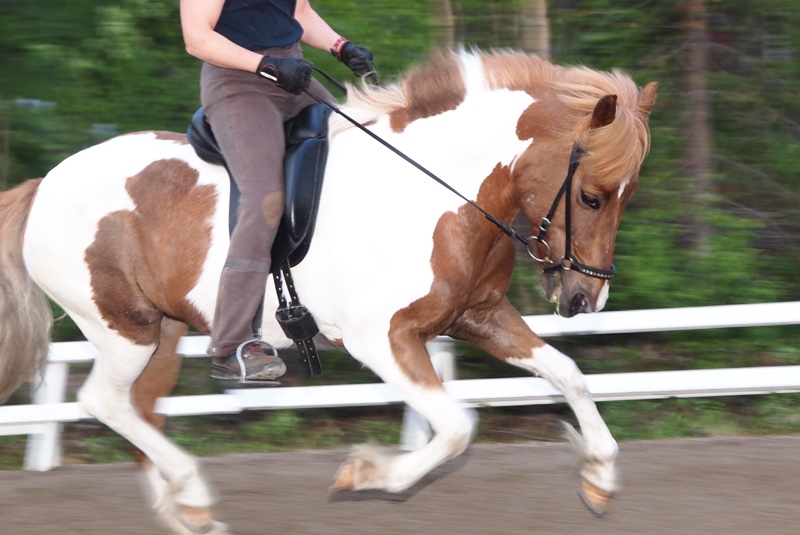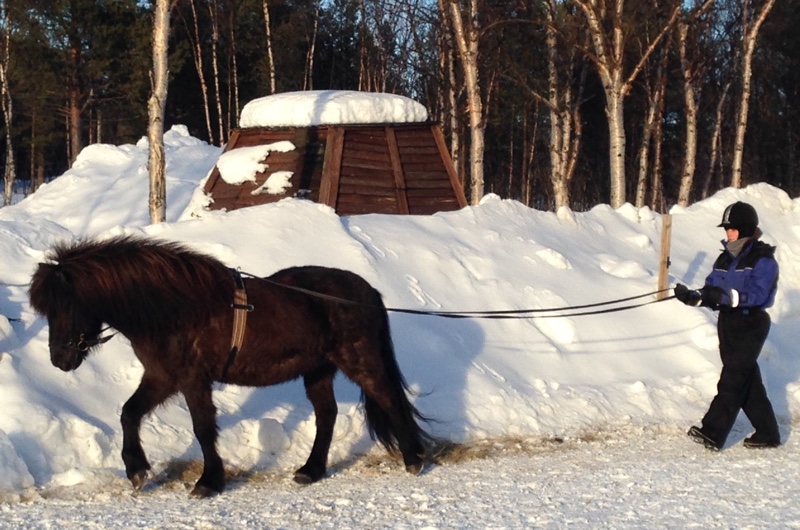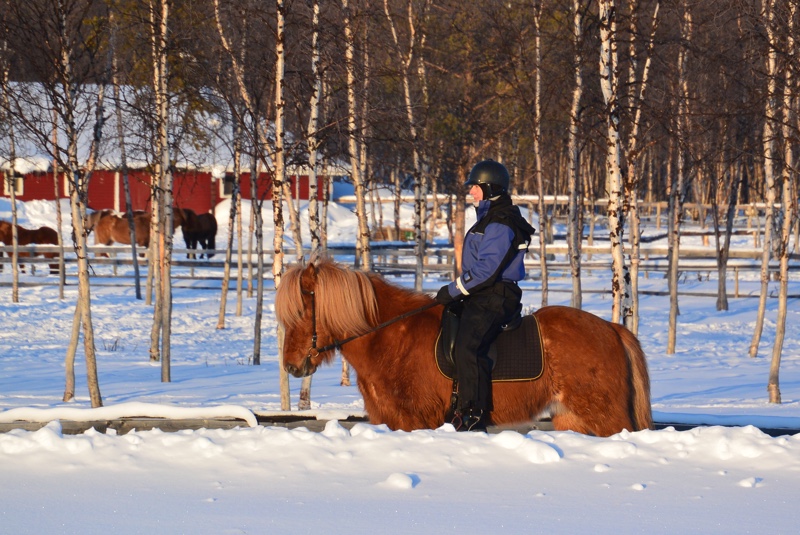 We have riding classes autumn (Oct-Dec) and spring (March-May) where you ride once a week (weekdays), 10 times in the autumn and 10 times in the spring. There are separate children and adult groups with 4-5 students in each riding group. You have to be 10 years old to start riding with us. Max weight 90 kg because the Icelandic horse is not so big. The groups are divided depending on riding skills and we try to find a day which suits everyone. In all, it usually takes about 1.5 hours (the time before and after the 45-minute lesson included). Pupils to the riding school are taken in turn after notification, those who have been in the riding school the term before have priority. It's okay to sign up for spring riding school now.
Autumn 2023
We start the autumn riding classes in October and will continue for 9 weeks. Most of the times we have lesson riding in our new indoor  arena, sometimes we ride in the forest, ride on the oval track and one of the times we have theory/practice.
You can sign up for the autumn riding class, we start in October 2023, week 42.
Price autumn 2023: 2350 kr (child / young) / 2800 kr (adult) 9 times
You can also book single riding classes (45 min) held in the riding area (not July-September).
Price: SEK350/pers (2-4 students), SEK500 / pers (1 student)
Kerstin (riding instructor 1) can also come home to you who have your own horse to hold a weekend course. Collect friends (max 10 pers) and share the cost. Two riding classes (2 students in each group) and one theory the first day, the second day a longer riding lesson with two students in each or a shorter individual lesson is usually a good idea.
Price: SEK3000/day + travel, food, lodging
If you want to have a weekend course in the mountain area a weekend (Sat-Sun) you can do it, you can bring your own horse or ride one of ours. You can also spend a whole weekend where horse riding, food, and lodging are included or just lodging and cook your own food. The level of riding is adjusted to the skills of the riders. You ride four lessons (one of the lessons can be exchanged for a riding tour if the group wishes), even a theory lesson. The minimum number is 2 participants.
Weekend course (lunch included) SEK2200
Weekend course (incl. full board) SEK3150
Weekend course (with own horse, lunch included) SEK1800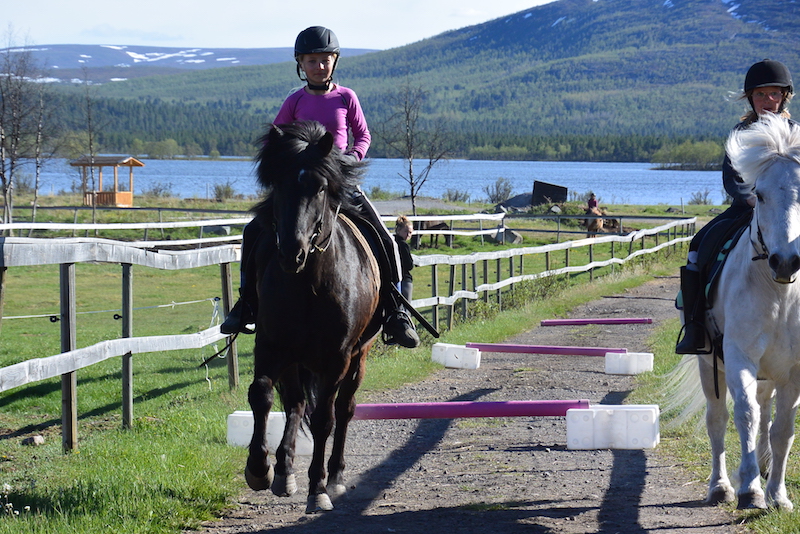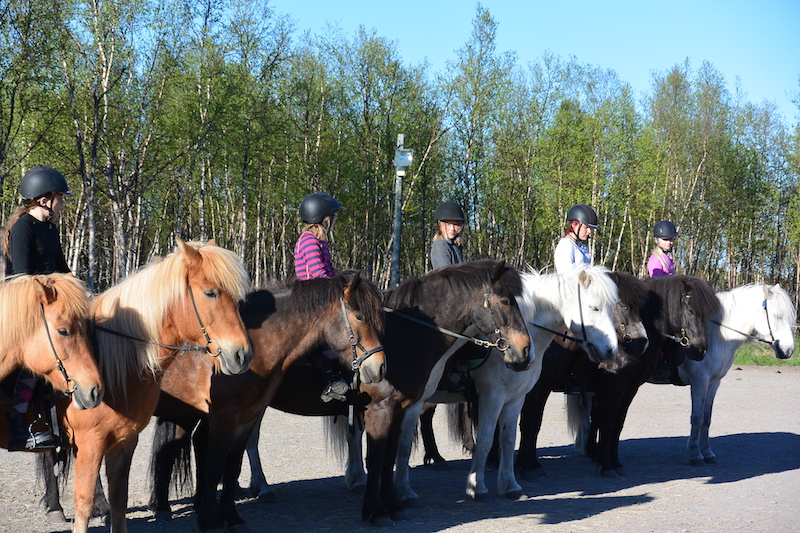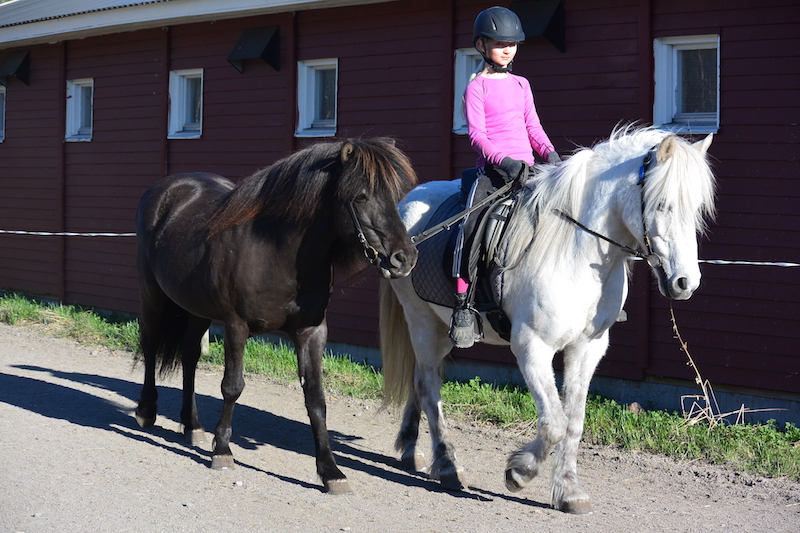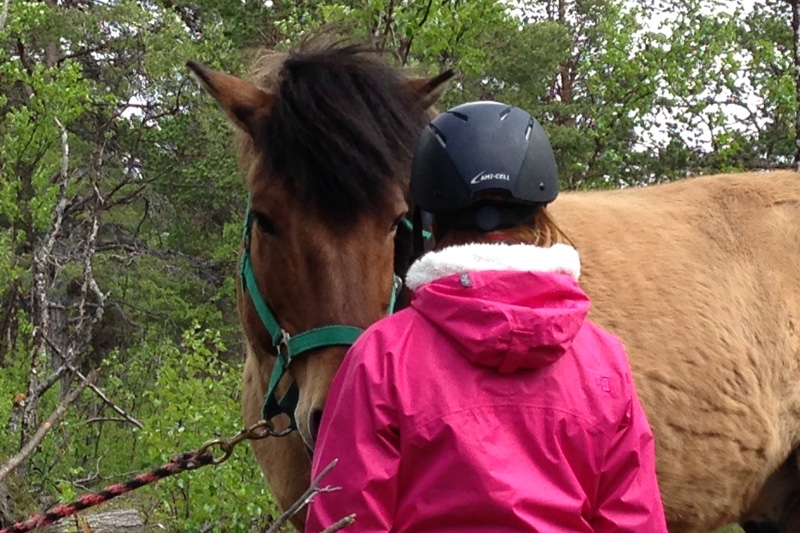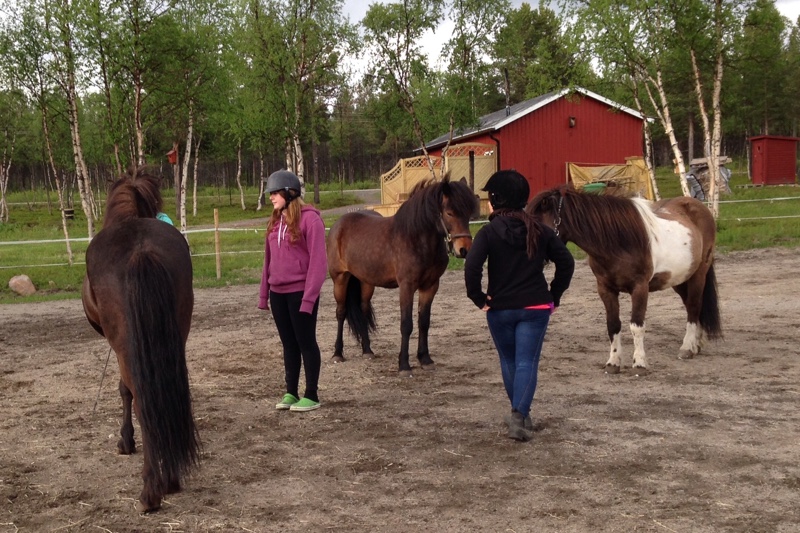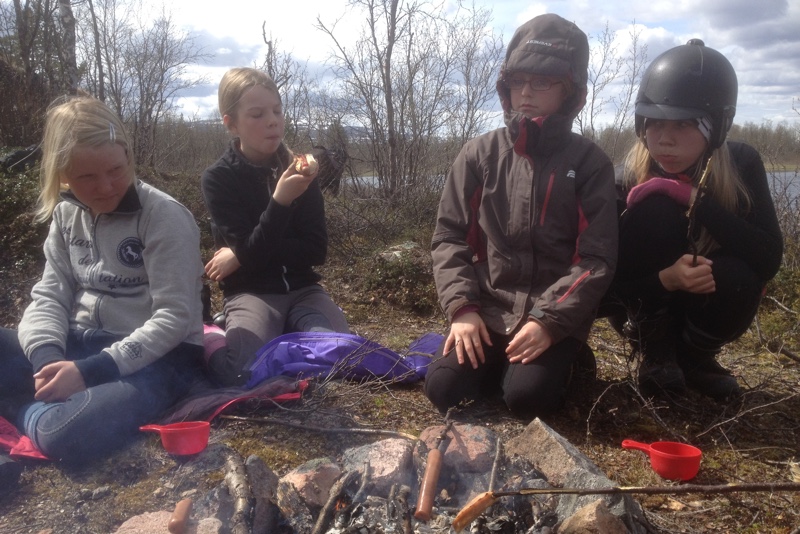 Summer riding camp 2024 for children and youngsters
We will have riding camps in June 2024 where riding lessons will be varied with riding tours and other activities. The riding is adjusted to the participants' riding experience. You sleep with us at our horse farm in Puoltsa so there is a lot of time to get to know the horses and the others at the camp.
Time: prel 19th-21th of June 2024
The riding camp starts at 9 the first day and ends with lunch the last day, at 13:00.
Riding skills & Age: At least tried riding and taking care of horses, about 10-14 years
Instructors / Leaders: Kerstin Nilsson (Riding teacher 1), Jenny Jansson et al
Food: breakfast, lunch, dinner, evening meal (from lunch first day-lunch last day)
Activities: Riding lessons, riding tours, theory/practice about horses, horse care, grilling, games etc.
Number: 4-10 participants
Price: SEK 4250/pers